At MB ELECTRICS, we understand the importance of having a reliable electrical system. Whether you're a homeowner, a business owner, or a contractor, you can count on us.
Our services include electrical installations, repairs, and upgrades, as well as emergency electrical services. Whether you need a simple fix or a complete electrical rewire, MB ELECTRICS team is here to help.
We also offer emergency electrical services for those unexpected moments when you need help right away. We understand that electrical issues can be frustrating and disruptive, and we strive to provide fast and efficient service to get your power back on as soon as possible.
There is no job too large or too small. Contact us for more information.

House rewires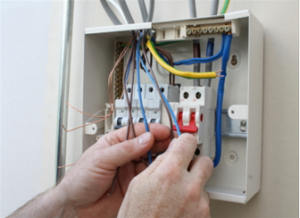 People usually have their houses rewired at the same time as a renovation or if there has been a fault and tests have shown a rewire is recommended. House cables can suffer wear and tear over the years and keeping the electrical installation up to date is a good measure against any safety problems. A house rewire is quite a long process, not only does the cable need replacing but all switches, sockets and lighting removed and checked as well as the fuse box, which should be changed at the same time. If your property was built before 2001 or your wiring has not been checked for long time, then it is advised to have it inspected and perhaps changed.
Electrical fault finding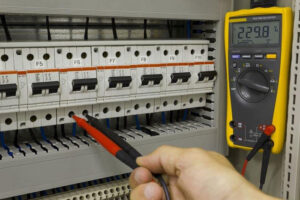 Many faults can occur in electrical systems and can be due to a number of different problems which is where fault finding is necessary. If circuit breaker goes down regularly or something has stopped working then we will need to trace the fault. It is highly recommended you do not try to correct any faults yourself, there could be further reasons why a problem is occuring. As skilled electricians, we will properly diagnose any fault and correct it for you.
New lighting and power circuits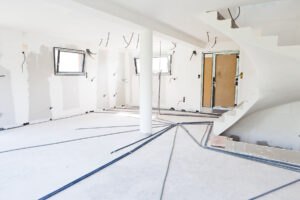 There are times when a new socket is needed. Many old houses have less sockets because there used to be less electrical appliances in comparison to nowadays. An extension leads is a possibility but too many could overload that particular cicuit and be dangerous. We can add more sockets to make your life easier. Modern lighting comes in many varieties and often requires new cable to be run. We can set up new lighting for you and add the components so it is ready to be used.
Inspection and testing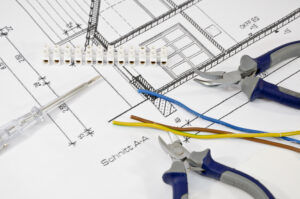 Inspection and testing of a property wiring helps to ensure the safety of that installation. In Spain we call "boletín" to the Electric Certificate that proves the electrical system is safe and according to Spanish regulations. It is often required when you wish to sell your property, and also when you try to increase the power you have contracted with Iberdrola. Also an Electric Certificate is required when big alterations are carried out on the electrical system of a property.
At MB ELECTRICS we can inspect your electric installation, and then issue the Electric Certificate to prove that your installation is safe. Contact us to schedule an appointment and give you a free quote.

Areas Serviced:
We are committed to providing excellent customer service. We will take the time to understand your specific needs and provide personalized solutions. We also offer free estimates and competitive prices, so you will know exactly what to expect before we start any work. We work mainly on Costa Blanca North Area:
Benidorm

 La Nucia

Altea

 Jávea

 Jalón

 Calpe

 Alicante province