Benidorm based electrician serving Costa Blanca
Costa Blanca area is a popular tourist destination, and cities such as Benidorm, Altea, Calpe, Denia, Benisa, Jalón are places where many expats are living during the year.
We realize how difficult can be living in an abroad country without speaking the local language. When you want a job done, it's better to be able to speak in your own language. At MB ELECTRICS, our electricians speak English fluently and can understand what you really need to be done at your home
 WHY MB ELECTRICS?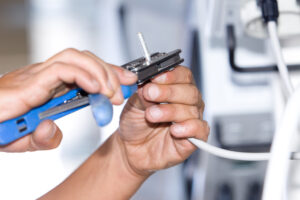 MB Electrics is a licensed electrical contractor approved by the Spanish «Ministerio de Industria» and can apply for Electrical Certificates.
At MB ELECTRICS, safety is our top priority. All of our electricians are licensed, insured, and undergo regular safety training to ensure that your electrical system is up to code and safe to use. We follow Spanish regulations to ensure that your electrical system is installed and maintained to the highest safety standards.
We believe in offering affordable, quality electrical services to all of our customers. That's why we offer competitive pricing and flexible scheduling to fit your needs. Whether you're a homeowner looking to update your electrical system or a business owner needing electrical maintenance, we will work with you to find the best solution for your electrical needs.
BENEFITS OF USING OUR ELECTRICIANS

At MB ELECTRICS,  we offer a wide range of electrical services to meet the needs of our customers. Our services include:
Repairs and maintenance: Our electricians are experts at troubleshooting and fixing electrical problems. We can repair broken outlets, replace faulty wiring, and perform regular maintenance to ensure your electrical system is running smoothly.
Installations and upgrades: If you're planning a renovation or new construction project, we can help with all of your electrical needs. We can install new wiring, upgrade your electrical panel, and handle any other installation needs you may have.
Residential and commercial services: We serve both residential and commercial customers, so whether you're a homeowner or a business owner, we have the expertise to handle your electrical needs.
Safety and code compliance: Safety is our top priority, and we always make sure our work complies with Spanish regulations
Emergency services: We understand that electrical issues can happen at any time, which is why we offer emergency services to ensure that you're never left in the dark. Our team is available 24/7 to provide you with the assistance you need, when you need it.
In addition, we are committed to providing excellent customer service. We will take the time to understand your specific needs and provide personalized solutions. We also offer free estimates and competitive pricing, so you'll know exactly what to expect before we start any work.
If you're looking for an experienced, reliable, and professional electrician, look no further than MB ELECTRICS. Contact us today to schedule an appointment.